We believe there is a better way.
For most businesses involved in refreshing or relocating their workspaces, the disposal of their existing furniture will most likely yield a profoundly detrimental environmental impact.
Contributing To Our Landfills
Every Decision has an Impact
The EPA estimates up to 8.5 million tons—that's 17 billion pounds—of office furniture end up in landfills in the United States each year. This build-up of solid waste results in the increase of harmful emissions and groundwater contamination.
Actions Speak Louder Than Words.
When it comes to sustainability, it's what we do—not what we say—that matters. Our survival, and that of future generations, depends on the contributions we make toward the well-being of our natural environment.
Achieving Sustainability
Responsible Practices, Improved Bottom Line
Sustainability initiatives that result in energy efficiency, waste reduction, and minimizing your footprint can create long-term value. But good environmental stewardship also requires assessing ways to move beyond compliance and create a competitive advantage.
We Help You Make A Difference.
We work alongside you and your clients to support their sustainability goals with services that reduce their environmental impact and make the most of their existing assets.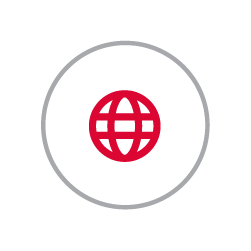 Responsibility With Results
Making An Impression The Second Time
As clients contemplate moving, renovating, furnishing or decommissioning their office spaces, our involvement helps maximize the economic and environmental impact of these actions through the effective remanufacturing, reuse, and repurposing of their furnishings.
A Turnkey Approach
In short, our process simply requires you to contact us. Once a project is underway, we do all the rest. We manage everything from beginning to end so your clients can spend time focusing on their work.