Leveraging The Power Of Place
As curators of workplace potential, we help businesses of all sizes create workspaces that inspire and help their people thrive. And while we stay on top of the latest design trends, we never lose sight of what's meaningful and human-centered. Because the most impactful spaces are the ones that not only serve the organization's needs but also those of its people.
Envirotech By The Numbers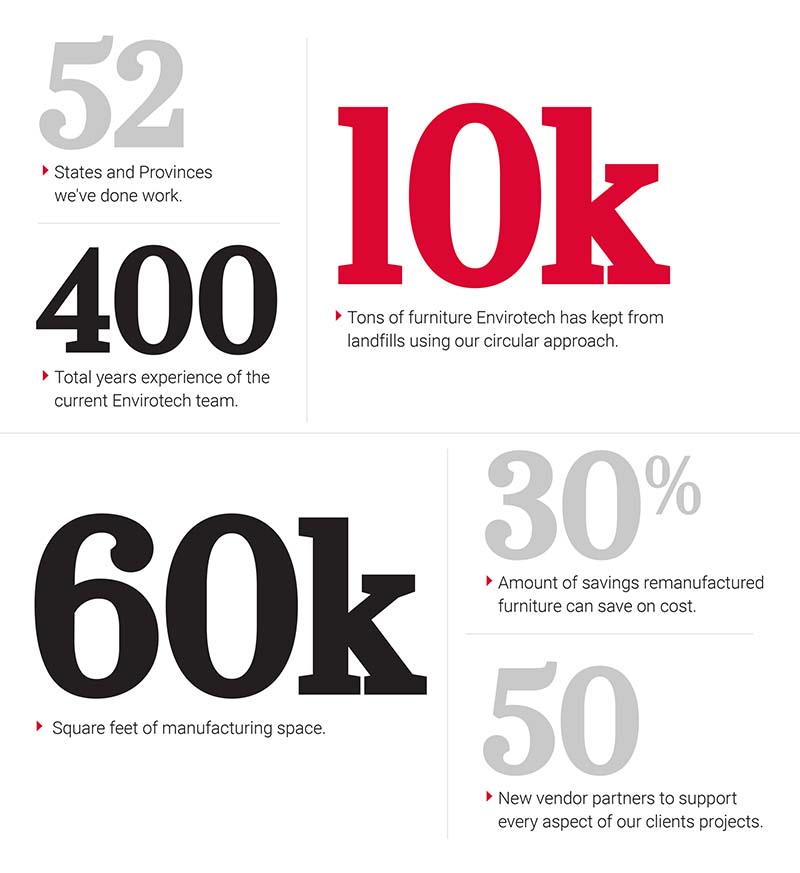 Advocates For People and Planet
Established in 1996, Envirotech has grown to become one of the largest remanufactured office furniture dealers in North America and a recognized leader in building sustainable, engaging environments that empower the people working within them.
We are a woman-owned and led business that values diversity and the fresh perspectives it brings. Located in Mississauga, Ontario, we have been bringing dynamic and inspiring workspaces to life throughout Canada and the US for over 25 years. Passionate about sustainable practices, our goal is to help businesses reinvent their spaces while saving them time and money and reducing their environmental impact.
A One-Stop Source
As a dealer, manufacturer and remanufacturer of office furniture, we can support every aspect of your workplace needs with our wide range of products, services, and resources. Our comprehensive product portfolio encompasses everything from new and custom solutions to refurbished options that offer great design and performance at a fraction of the cost. In addition to the new products we manufacture, we also represent over 50 high-quality furniture suppliers, such as Lacasse, Allseating and Spec to meet your evolving needs.
Focused On The Greater Good
Our passion for protecting the environment is what drives our mission. We don't always opt for what's easy—we strive to do what's right. That's why we're champions of cost-effective solutions that leverage existing office furnishings and parts. By giving them new life, we keep them out of landfills while helping organizations achieve their workplace goals.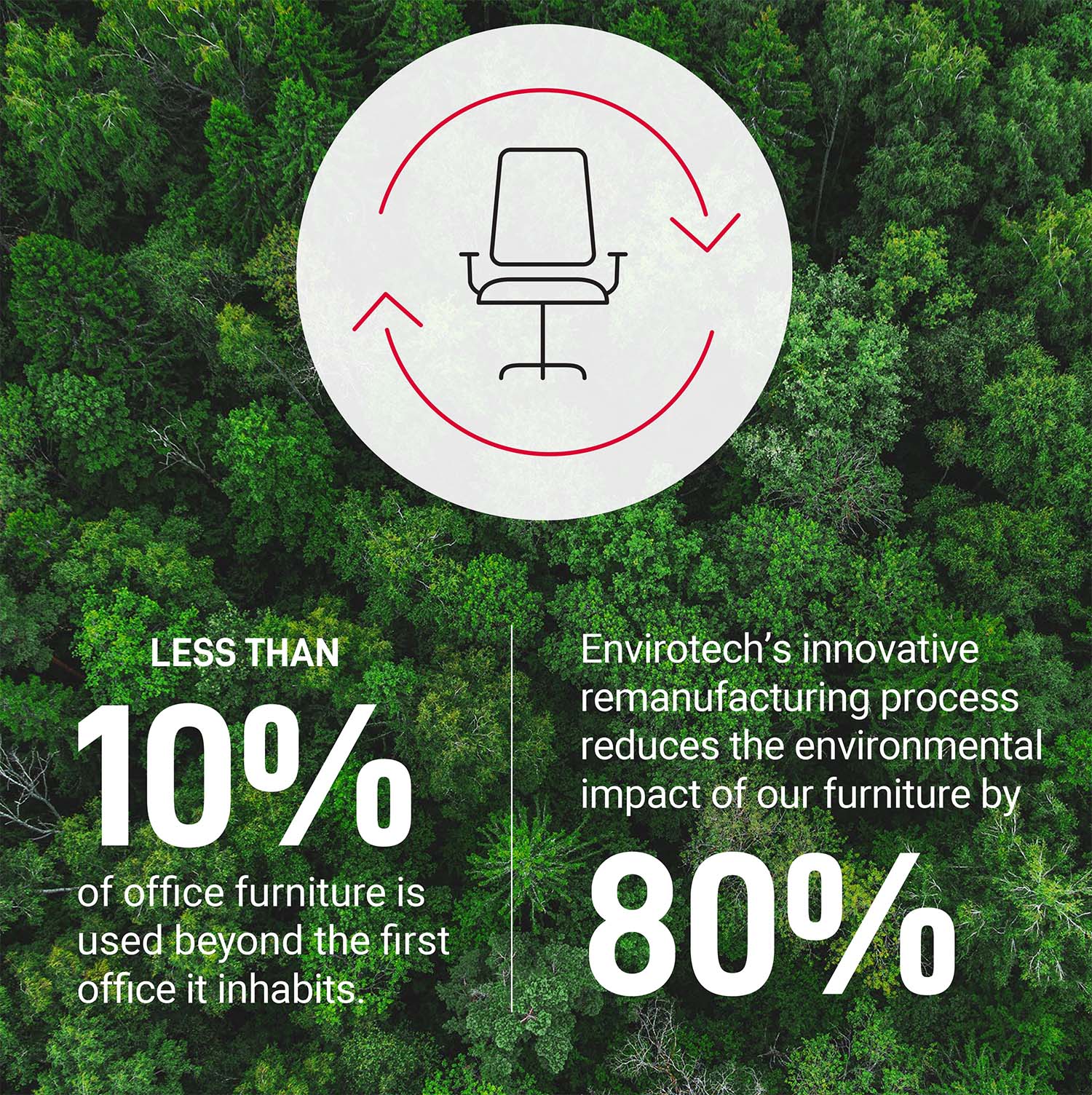 Looking to increase the percentage of remanufactured components in your next project? Our team is here to help.
And unlike other dealers who work only with procuring new furniture, our extensive service offering includes liquidation and brokerage services that will maximize the value of your existing furnishings.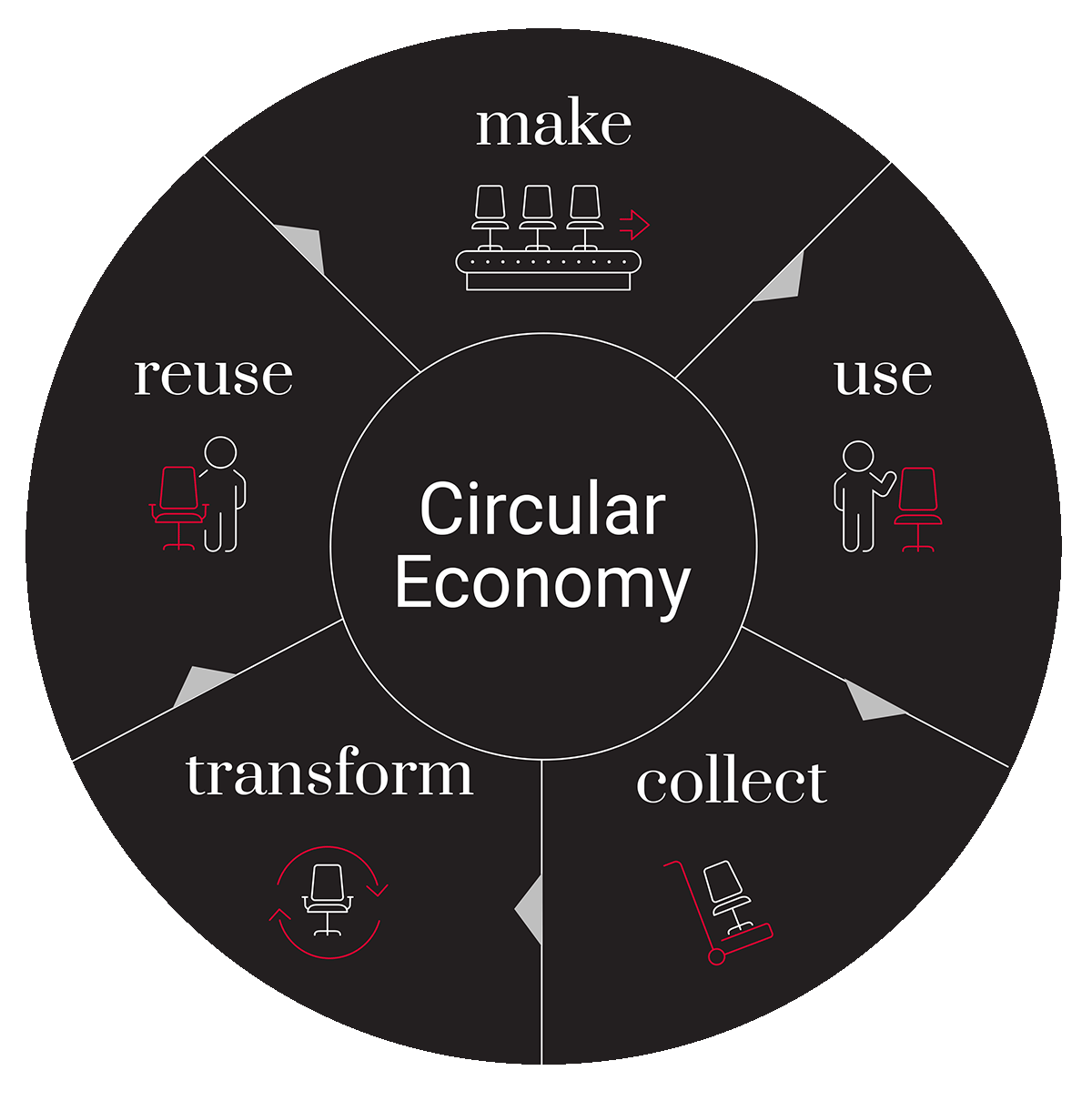 A Recognized Innovator In Our Industry
But it's not just our opinion that matters. Our circular office approach, which eliminates the harmful impacts of raw material extraction and processing through the purposeful reuse of furniture and parts, has earned us the prestigious 2022 Google Innovation Award. And while we're honored to be recognized, our work doesn't end there. We aim to continue bringing about lasting and positive change to our industry.