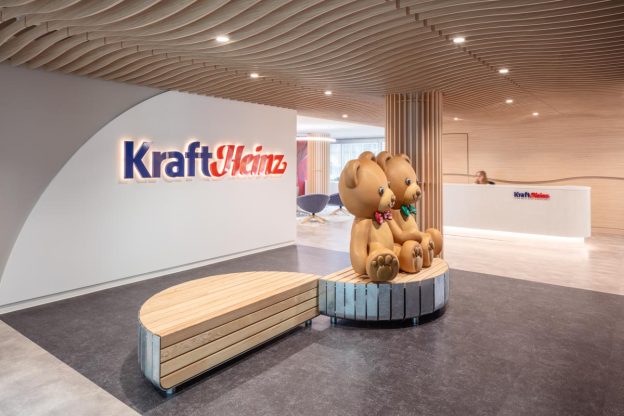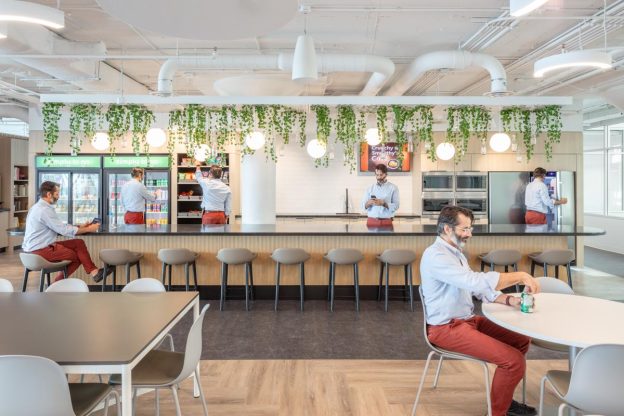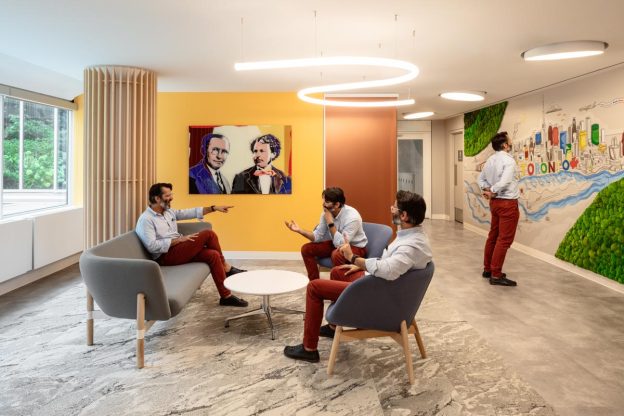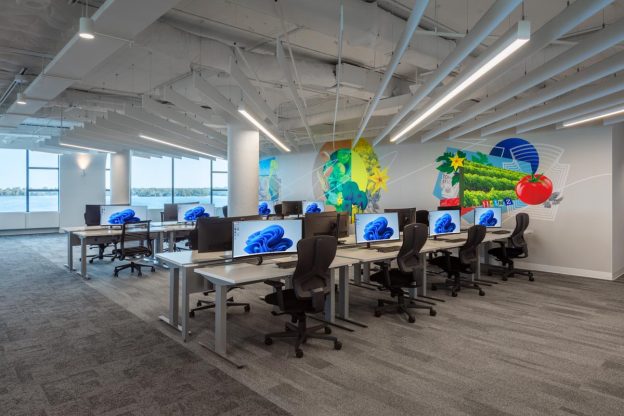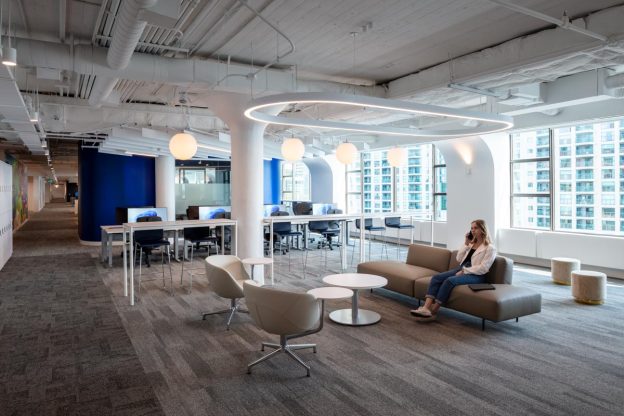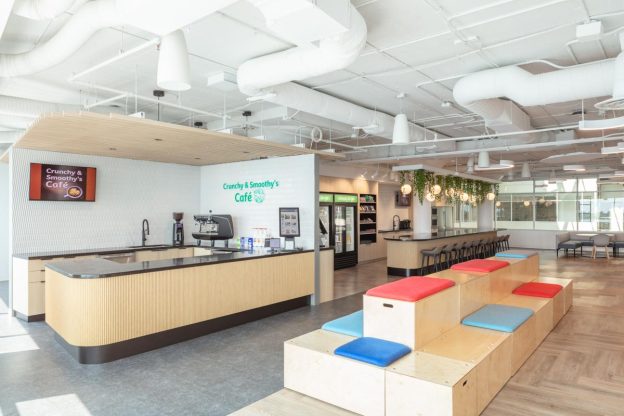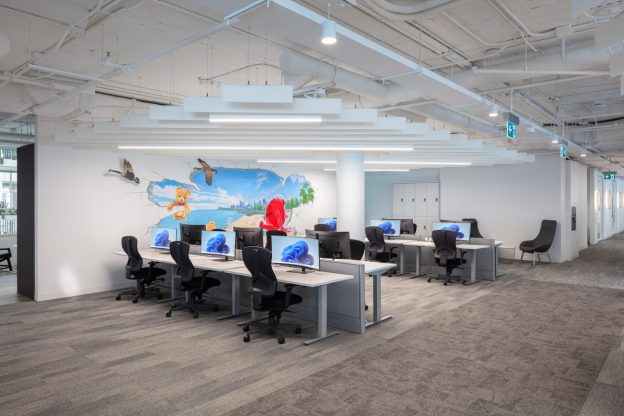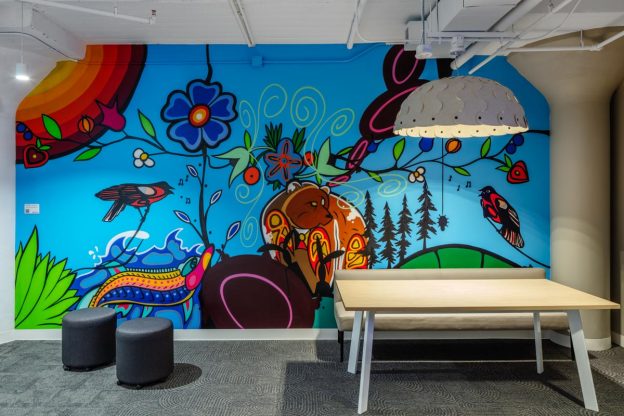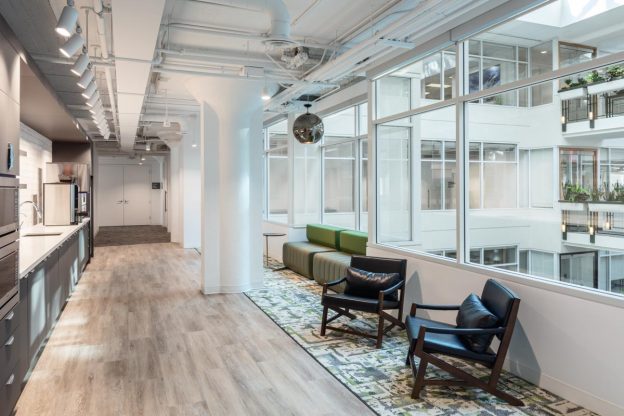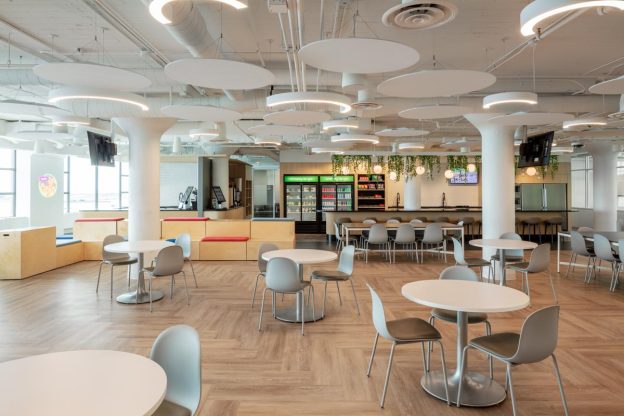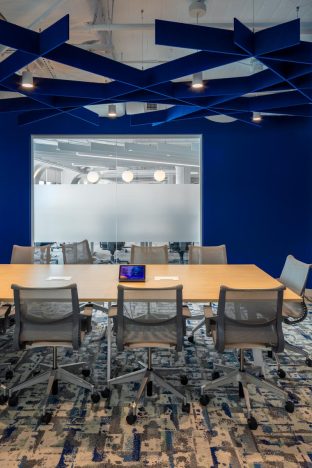 Kraft-Heinz Canadian Headquarters Case Study
Description
Introduction:
The term 'sustainability' is frequently invoked in interior design, yet its depth is often overlooked. Today, It's essential to understand sustainability in the context of our changing climate. A 2022 report by RESET* highlighted that 91% of C02 emissions from office interiors arise from raw material extraction & disposal. Kraft-Heinz's 55,000 sq/ft Toronto Headquarters has adeptly addressed this challenge, establishing a new industry standard for decarbonizing our interior spaces.
Redefining Sustainability
Furniture can contribute up to 30% of the carbon footprint of a commercial building over its lifetime. Given the carbon intensity of raw material extraction and the increasing frequency of interior refreshes, the embodied carbon of interior fit-outs is substantial. Redefining sustainable interior spaces means rethinking material selection and emphasizing reuse, refurbishment, and remanufacturing as a design strategy that reduces fit out costs, lowers Scope 3 Emissions and contributes to a circular economy.
"When you think about the building when it's first built, the embodied carbon of the envelope and structure seems really high compared to the interiors, and that's why it wasn't part of the conversation for a long time. But when you take into consideration the cyclical nature of interiors and how often things get remodelled and replaced, the embodied carbon of the interiors really adds up." Jenn Chen – LMN Architects"
Project Achievements:
Budgetary Efficiency: The project realized nearly $1,000,000 in savings compared to a traditional new furniture approach, highlighting the dual benefits of low carbon furniture procurement.
Hybrid Approach: The project incorporated 70% remanufactured and certified pre-owned products, diverting waste from our landfills and reducing embodied carbon by 50% compared to new furniture only.
Procurement Evolution: Syllable Design's procurement approach transcended traditional norms, seamlessly sourcing, designing and integrating new, remanufactured and certified pre-owned products together.

 
Incorporating remanufactured furniture uses 85% fewer raw materials than traditional manufacturing (US International Trade Commission)
Remanufactured furniture uses only 15% of the energy required for new products (Rochester Institute of Technology)
Certified Pre-Owned & Remanufactured furniture can reduce waste by 70-90% compared to traditional manufacturing (Lund University)
To maximize Kraft's sustainable impact, laminate, veneer, and ceiling tiles were locally sourced and certified for sustainability (FSC and Canadian-made).
The carpet tile was certified Carbon Neutral and acoustic performance was enhanced with felt panels made from recyclable plastic bottles, covering 60% of the ceiling and meeting room walls.
Conclusion:
Kraft Heinz's Toronto Headquarters goes beyond mere sustainable elements; it redefines sustainability in the era of decarbonization. Through financial foresight, design excellence, and environmental commitment, this project paves the way for the next generation of low carbon interior fit-outs.
Brand Partners
Syllable Design
Marant
Cushman & Wakefield