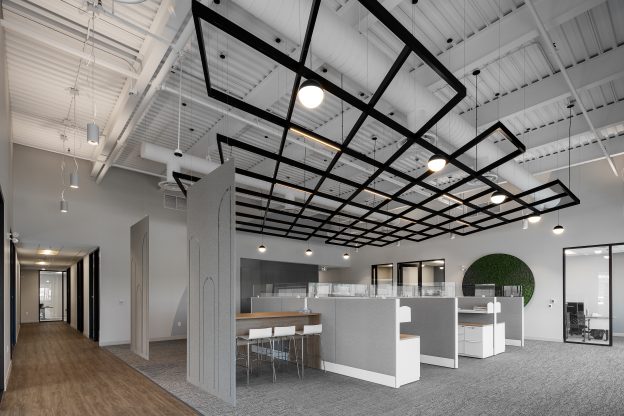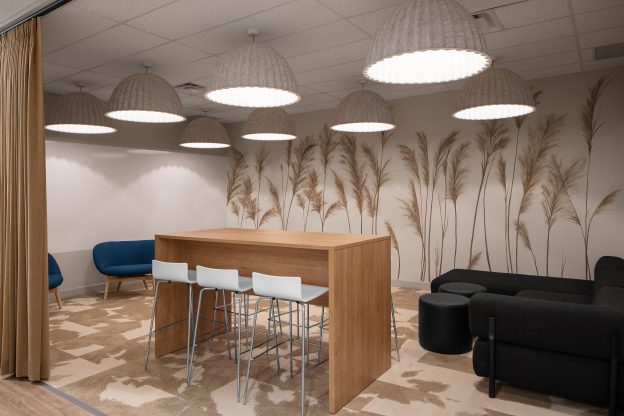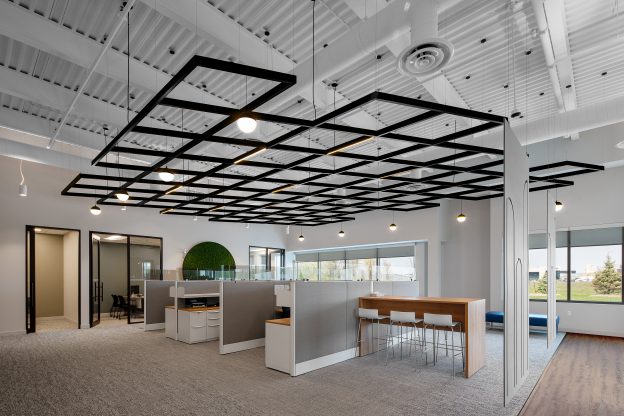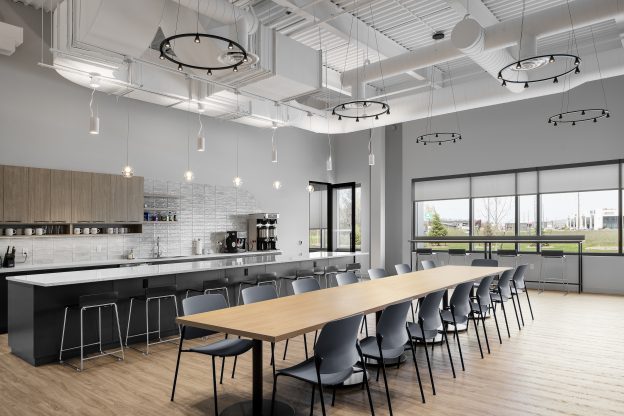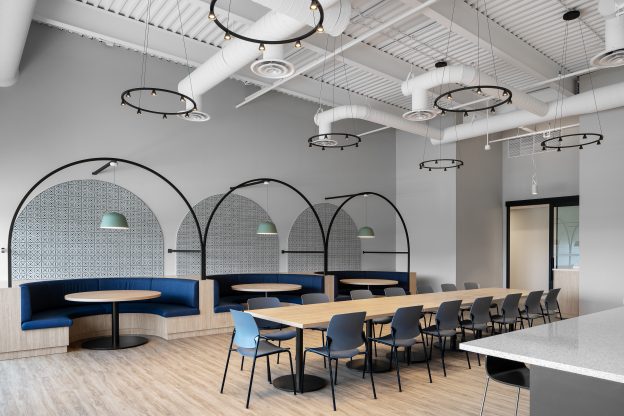 College Of Veterinarians Case Study
Description
Project Overview
Envirotech was recently chosen as the preferred dealer to furnish the College of Veterinarians' head office in Guelph. Envirotech was selected on the distinctiveness of our hybrid approach, combining new and remanufactured furniture, resulting in a cost-effective, environmentally friendly solution. Dfy Studio expertly managed the design process while Cooper Construction handled the construction aspect of this project.
The Challenge
The College of Veterinarians' office at Guelph required an upgrade that would both accommodate their growing needs and reflect their commitment to sustainability. They required a blend of collaborative, functional spaces along with individual workstations, incorporating a modern aesthetic that would appeal to students and staff alike. Furthermore, the college sought to reduce project costs and environmental impact.
The Solution
Envirotech proposed a unique solution combining remanufactured and new products. We introduced remanufactured Haworth workstations that were skillfully adapted to serve the specific needs of the office. These workstations offered the dual advantage of cost-effectiveness and environmental sustainability while providing an up-to-date, aesthetically pleasing workspace.
The collaboration areas and ancillary spaces were furnished with a variety of new products from leading Canadian manufacturers such as Groupe Lacasse, Allseating, and Krug. This included lounge seating, task chairs, and collaborative furniture, which added versatility to the overall design. The harmonious blend of new and remanufactured products created an aesthetically pleasing, functional workspace that aligned perfectly with the vision of the college.
Results
Envirotech's hybrid approach to furnishing achieved the key objectives set out at the beginning of the project. The office was transformed into a modern, dynamic workspace, boosting productivity and comfort while reflecting the college's commitment to sustainability.
By incorporating remanufactured Haworth workstations, we significantly reduced the project's environmental footprint. We were able to save materials from ending up in a landfill, thus contributing to the college's sustainability goals. Furthermore, this approach was instrumental in keeping the project within the set budget, providing substantial cost savings without compromising on quality or design.
Additionally, the use of new furnishings in collaboration and ancillary spaces facilitated a diverse range of workspace options. It fostered collaboration among staff members and provided comfortable spaces for individual tasks.
Conclusion
The successful completion of the College of Veterinarians' head office project at Guelph demonstrated Envirotech's innovative, hybrid approach to office furnishing. By seamlessly blending remanufactured and new furniture, we delivered a project that was both cost-effective and environmentally responsible. As a result, we were able to transform the space into a modern, versatile workspace, reflecting the college's commitment to sustainability and operational excellence. This project is a testament to Envirotech's ability to meet the specific needs of our clients while upholding our commitment to the environment and economic efficiency.
Project Scope
Private Offices
Moss Wall
Cafe & Lounge
Meeting Rooms
Task Seating
Remanufactured Workstations
Brand Partners
Dfy Studio
Cooper Construction